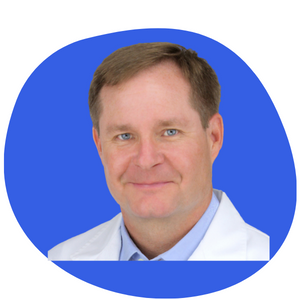 After graduating from The Ohio State University College of Optometry in 1991, I moved to an area of South Texas better known as the Rio Grande Valley, where I've now been practicing optometry for 30 years. For the first seven years of my career, I worked with a well-established father and son practice in McAllen, Texas. Since 1998, I have had a sublease relationship at the same location with LensCrafters in La Plaza Mall.
My practice is largely family eyecare with about 75 percent routine care and contacts and 25 percent medical care. My practice used paper records for 21 years until May 2019, when we switched over to Uprise EHR and Practice Management software. Upgrading my software was essential to helping me hire associate ODs, boost revenue and feel prepared to expand my practice.
Going from Paper to EHR
My friend and colleague Emil Fadel, OD, initially turned me on to EHR software. When my practice was still using pen and paper, a lot of my time was devoted to chart reviews and billing. Uprise has freed up my time for patient care and improved office and time management overall. I was resistant to making this change because I was happy with paper records, but now I'm a big supporter of EHR. Naturally, I was motivated by my desire to adapt and update my practice to keep up with peers and new graduates. We're also lucky we switched over before the pandemic hit.
Everything was a fresh start and required a steep learning curve, but the implementation team dedicated enough one-on-one teaching sessions for me, whereas my associates didn't need any training because they had used similar software in school and in other jobs. Although the prospect of go-live was anxiety inducing, using the software day-to-day ended up being much easier than training on the technicalities. Despite having little background on EHR technology, it only took me 2-4 weeks to feel fully competent.
Maintaining Reputation & Hiring Talent

My recent practice success can be attributed to name recognition, a reputation of putting our patients and customers first for 23 years, and the addition of new technology such as Uprise and our Optomap. Due to our longstanding reputation in the area, we haven't had to worry as much about marketing the practice and are able to invest money into purchasing new tools and hiring more associates.
When we were hiring three associate ODs, we came to realize that new graduates want to be full scope and they're trained on using EHR software. That's why we felt the pressure to expand our medical side and update our technology knowing these are things that attract new ODs. Expanding more into medical was challenging because it requires a different exam flow and philosophy, but it made sense for the practice in terms of expansion opportunities and revenue in the long-term.
Business & Billing Insights
During the pandemic, all business bets were off and hard to predict, so we doubled down on regular reporting. We got all our doctors using Uprise about one month ago so that we can track their metrics and production reports, accounts receivable and which claims are getting paid. This transparency into the business has been crucial for quantitatively analyzing the performance of all our doctors and noticing room for improvement in our claim filing and exam efficiency. Also, it's helpful for us to see what's selling and what's not selling when we can no longer rely on historical data to predict the unpredictable future.
Within Uprise, we can file our daily claims and chart our patient data. Before Uprise, we did chart reviews before the practice opened, which was a major time constraint. We also utilized accounting software for the office, but it didn't have a connection with our EHR. Now, we have the best of both worlds with both robust billing insights and a connection with patient records.


Telemedicine & Future Expansion
Over the years, I've had a strong relationship with the local LensCrafters managers. I currently have plans to expand my office so we can run five concurrent exam lanes, grow by 30 percent and become the largest optometry practice in deep South Texas. Uprise will help make the expansion smooth and prepare me to possibly connect a new practice to my current one with its cloud-based system.
Overall, Uprise has made our scalability just a method of plug and play. We still only tap into about 25 percent of its capabilities, so I'm excited to take advantage of the medical device integrations and patient portal soon. Our practice takes longer to obtain patient insurance and questionnaires on paper currently, but I envision patients logging into their Uprise patient portal using a kiosk or office iPads in the future. Also, I'm open to utilizing the telemedicine capabilities of Uprise to accomplish basic evaluations.
The addition of Uprise is allowing my practice to expand its scope of care and focus on medical, the coding and charting allows more successful and organized billing, and we experience overall fewer headaches on the claims side.
---
Software You Can Trust
An EHR and Practice Management system that is robust and flexible enough to grow with you practice. Uprise was designed as an all-in-one solution for the modern, adaptable practice.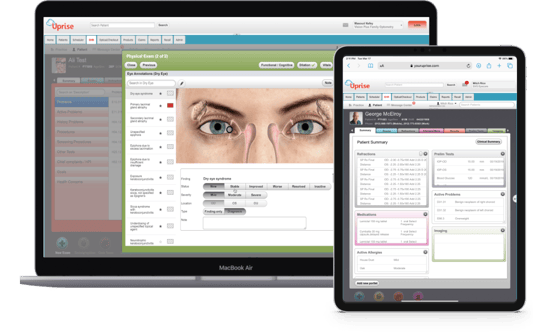 Ready to learn more?
Fill out the form to right to get in touch with our team and we'll help you determine if Uprise is the right fit for your practice.