5 Essential Billing Tips to Thrive During the Busy Season
---
Is your eyecare practice feeling overwhelmed during the busiest times of the year? We understand the challenges you face when managing a practice during peak seasons. That's why we've compiled a quick list of invaluable billing tips to help keep your practice on track and ensure a smooth and successful operation.
If you find that these billing tips aren't enough to address your practice's needs, fill out the form to request a consultation today.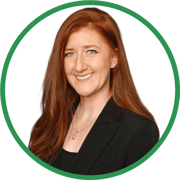 About the Presenter
Amanda Whitener, has extensive revenue cycle expertise dating back nearly a decade from ambulatory surgery centers to optometry. As VisionWeb's RCM Reginal Account Manager, she focuses on healping ODs experience financial freedom by ensuring claims are worked quickly and correctly.