Claim filing is serious business, yet many eyecare practices still live in a fantasy world.
Are your Claim Filing perceptions based on fantasy?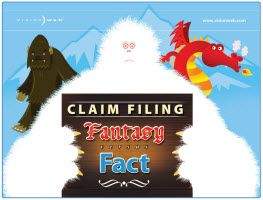 The eBook covers:
12 Common Claim Filing Fantasies
12 Claim Filing Facts You Can't Ignore
How All of This Impacts Your Practice
What You Can Do About It
Let us help you seperate Claim Filing fantasy from Claim Filing fact!