Ophthalmic product ordering is important to any eye care practice, yet many practices aren't embracing modern technology to manage it!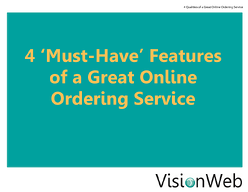 Online services are available to simplify the process. Learn about these 4 'must-have' features.
Supplier Connections
24/7 Ordering & Tracking
Error-Checking Features
Technology Integrations
Download your free eBook today! Happy Ordering!